Mommy Makeover Surgery in Miami, FL
Mommy Makeover Surgery by Dr. Lenny in Miami
As a parent in Miami, you devote most of your time and resources to your family. A parent's selflessness is definitely commendable, however, sometimes you need to take a break and do something nice for yourself. That is the principle behind what is referred to as the Mommy Makeover. With a Mommy Makeover at our Miami center, you can reverse the signs of aging and the unwanted effects related to bearing children. You can also customize your Mommy Makeover at our Miami surgical center to include a breast lift, breast augmentation, liposuction, or a tummy tuck. Dr. Leonard Roudner is located in Miami and he will work with you to determine which procedures are the most beneficial for you in your Mommy Makeover.
For a free consultation call our office at (305) 444-8585 or request an appointment.
Limited Time Causes Moms to Postpone Cosmetic Procedures
Many moms in Miami postpone having a Mommy Makeover to improve them cosmetically because they are concerned about finding the time for a surgical procedure and the necessary recovery. Miami plastic surgeon Dr. Roudner understands that your time is a precious commodity. However, he knows from previous patient experiences that you would find it easier to succeed at home and at work if you feel great about your appearance. Having a Mommy Makeover in Miami may help you feel good about the way you look. This could boost your self-esteem and give you the confidence you need to be successful in both your Miami career and home life.
A Mommy Makeover May Help You Recapture a Bit of Yourself
Many Miami parents worry about focusing on themselves instead of their family. The reality is that it is essential for you to do both. The way you feel about yourself is fundamental to maintaining your family's strength. When you choose to have a Mommy Makeover in Miami, you will feel more youthful, self-confident and sexy. Feeling positive about your self-image after your Mommy Makeover in Miami benefits you and your family. In fact, when you feel better about yourself, it could improve how you interact with your loved ones. Although you are a mom in Miami, you are still your own person. A Mommy Makeover in Miami may help you recapture a bit of yourself.
You and Miami plastic surgeon Dr. Roudner will develop your personalized Mommy Makeover surgical plan together in his Miami office. He has a wide range of cosmetic surgery options available to use as part of your Mommy Makeover in Miami. These Mommy Makeover surgery options include a tummy tuck, several different breast lift procedures and body sculpting options with the use of liposuction. These procedures available in the Mommy Makeover have the ability to considerably improve the way you look, which in turn improves the way you feel. Some of these Mommy Makeover procedures are outpatient procedures and can fit into your budget and schedule much easier than you might think. Miami plastic surgeon Dr. Roudner has the knowledge, skills and experience necessary to use modern techniques to minimize your pain and lessen your recovery time after your Mommy Makeover in Miami. That way, you can get the results you want and quickly return to your Miami career and your family life.
The Mommy Makeover with Dr. Roudner in Miami may include:
Mommy Makeover: Tummy Tuck (Abdominoplasty)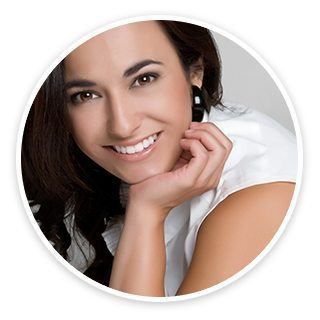 Another procedure that can be done as part of a Mommy Makeover in Miami is an abdominoplasty, which is also referred to as a tummy tuck. This procedure can be done alone or with liposuction. In this procedure, Dr. Roudner will remove excess skin and fat to give you a firmer and slimmer stomach. This procedure may also eliminate any stretch marks that are below your navel.
Mommy Makeover: Liposuction
During your Mommy Makeover liposuction procedure, Dr. Roudner will concentrate on removing excess fat from targeted areas on your body. Recovery from the liposuction procedure only takes a few days. You may experience minimal to moderate pain, which will lessen with time.
Mommy Makeover: Breast Lift
A breast lift is a surgical procedure that is ideal for women with smaller breasts who are unhappy with their droopiness and/or shape. Many women who have had bariatric surgery to lose a considerable amount of weight can benefit from a Mommy Makeover with Dr. Roudner's breast lift procedure. The breast lift procedure will make your breasts perkier by eliminating your loose skin. There are several different kinds of breast lift procedures that Dr. Roudner can utilize for your Mommy Makeover in Miami. He will use the size and shape of your breasts to determine the procedure that is best for you when you get your Mommy Makeover in Miami.
If you live in or near the Miami area, Dr. Roudner has the skills, knowledge and experience necessary to complete your Mommy Makeover in Miami.
Mommy Makeover by Dr. Lenny in Miami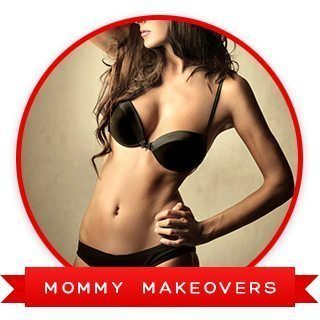 After giving birth, many women are concerned about the new appearance of their bodies. Their breasts may droop and their tummies may sag, leaving them feeling less self-confident. Because these changes are caused by skin that has stretched out and become less elastic, no amount of diet and exercise can fix these problems.
More and more women today are opting for a combination of plastic surgery procedures, specifically breast lifts, breast augmentations and tummy tucks, to regain their figure following pregnancy. This combination of procedures has come to be known as a "mommy makeover."
If you're considering a mommy makeover for yourself, it's important to find a plastic surgeon who is skilled in these procedures and has ample experience. Dr. Leonard Roudner is a Board Certified plastic surgeon practicing in Miami, Florida, and he has extensive experience in performing the mommy makeover procedures.
For a free consultation call our office at (305) 444-8585 or request an appointment.
Your Mommy Makeover Consultation at our Miami Office
To begin the process of your mommy makeover, simply call our Miami office and request a mommy makeover consultation with Dr. Lenny. Your consultation will take place right here at our Miami office where we perform the majority of our procedures. In addition to meeting with Miami plastic surgeon Dr. Lenny, you'll also have the opportunity to tour our Miami offices so that you can feel more comfortable and secure.
Dr. Lenny will discuss your surgical goals with you. What are you looking to accomplish with the mommy makeover? Some women only want or need two of the procedures while others would have greater success with all three.
You and Dr. Lenny will review the different procedures and make sure you understand what each procedure can and cannot achieve. Dr. Lenny will also conduct a thorough examination and take a comprehensive medical history to make sure that you are a good candidate for surgery.
Once you and Dr. Lenny have decided on a plan for your mommy makeover, the first of your procedures will be scheduled to take place here at our Miami office.
Scheduling the Mommy Makeover Procedures
Each procedure in the mommy makeover is major surgery and requires an adequate healing time. All procedures can be performed simultaneously – for example a breast augmentation and breast lift and tummy tuck and liposuction.
Following each surgery, you will return to our Miami office for follow-up appointments so that Dr. Lenny can monitor your healing and your progress.
Breast Surgery as Part of the Mommy Makeover
The two breast procedures that make up the mommy makeover are breast augmentation and a breast lift. An augmentation gives your breasts the shape and definition that are often lacking after pregnancy – especially if you have chosen to breastfeed. The breast lift physically moves your breasts back into their higher position to solve the problem of sagging. You and Dr. Lenny will decide whether you will be getting one or both of these procedures.
Tummy Tuck as Part of the Mommy Makeover
The tummy is often the part of the body that is hardest hit after a pregnancy. During a tummy tuck, extra skin is removed and the muscles that are often damaged by pregnancy are repaired and moved back to where they belong. You may also opt for liposuction to remove the stubborn deposits of fat that latch on to your tummy and hips, and this can often be done in conjunction with your tummy tuck.
If you are ready to learn more about these procedures or want to find out if a mommy makeover is the right choice for you, call our Miami office today at (305) 444-8585 to schedule your appointment with Miami plastic surgeon Dr. Lenny.