Breast Augmentation surgery for Miami residents
Breast Augmentation surgery for Miami residents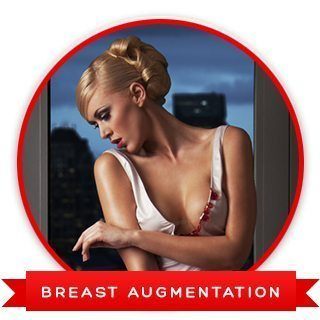 The decision to seek breast augmentation is never a light one, and it's important to choose a surgeon you trust to perform your breast augmentation with both aesthetics and safety in mind. For many women, Miami surgeon Dr. Leonard Roudner is their choice. Dr. Lenny has been providing patients with many of his plastic surgery specialties, including breast augmentation, in the Miami area for more than 25 years. Patients from around the world come to Miami for his expertise and skill in the breast augmentation procedure.
Our office in Miami is beautiful, clean and welcoming, and most of our procedures are performed right here in our state-of-the-art Miami surgical center. Breast augmentation has helped countless women regain their self-confidence and improve their figure. For many women, small breasts can appear out of proportion and can cause them to feel self-conscious and uncomfortable with their bodies. Breast augmentation improves their contours and helps them look better and feel better.
Call our Miami office today at (305) 444-8585 to schedule your breast augmentation consultation. 
Your Breast Augmentation Consultation at Our Miami Office
Before we schedule you for your breast augmentation, you will have a consultation with Dr. Lenny here at our Miami office. This consultation is important because it gives you the chance to meet and get comfortable with Dr. Lenny, and it gives Dr. Lenny the chance to discuss your goals and your expectations for breast augmentation with you.
Miami surgeon Dr. Lenny will also discuss the steps of a breast augmentation and work with you to determine the right kind of implant for you and the type of incision. These decisions depend a great deal on the current size and shape of your breasts and the placement of your nipples and areolas.
Another topic discussed at your breast augmentation consultation is your medical history. We want to make sure that your breast augmentation will be safe for you and whether any specific precautions should be taken. We will also take photos for your file.
If you and Dr. Lenny agree that breast augmentation at our Miami office is the right choice for you, we'll schedule your procedure.
Breast Augmentation Procedures at our Miami Office
Once you are appropriately sedated, Miami plastic surgeon Dr. Lenny will begin your breast augmentation procedure. The procedure begins with your incision, which can be placed in different locations including:
In the armpit
Around the areola
Under the breast
Dr. Lenny will place your implant through this incision. Your implant may be placed over or under your pectoral muscle. Once the implants are placed, Dr. Lenny will check your contours and make sure that your breasts are symmetrical. When everything is correct, your incisions will be closed, and you will be moved to one of our recovery rooms in our Miami office until the anesthesia wears off.
Following your breast surgery, you will be able to leave our Miami office and go home.
Recovering from Breast Augmentation Surgery
After you leave our Miami office, it's important that you follow the after-care instructions that Dr. Lenny provided. Dr. Lenny will review these instructions with you before your breast augmentation to make sure that you have a good understanding of them. If you have a question at any time, just call our Miami office, and we'll be happy to help you.
You will be able to see the difference immediately after your surgery although your final results will be initially obscured by swelling and possible bruising. Miami surgeon Dr. Lenny will prescribe medication to reduce swelling and help relieve any discomfort.
We'll schedule you for a follow-up appointment at our Miami office so that Dr. Lenny can check your breast augmentation results, make sure your incisions are healing properly and discuss how you feel about your new silhouette. Be sure to keep this appointment at our Miami office since it is an important part of the healing process.
Schedule your free consultation with a trusted plastic surgeon in Miami
Are you ready to discuss breast augmentation with Miami surgeon Dr. Lenny? Your journey to a new and improved you begins when you schedule your breast augmentation consultation appointment with Dr. Lenny at our Miami office.
 Call our Miami office today at (305) 444-8585 to schedule your breast augmentation consultation.