Last updated on July 26th, 2018 at 08:35 pm
Breast Lift Surgery in Miami, FL
Breast Lift Surgery in Miami with Dr. Lenny Roudner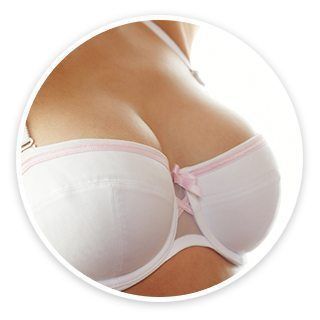 Would you like to regain the youthful looking breasts you once had with breast lift surgery? Dr. Lenny Roudner in Miami is a world-renowned leader in the fields of breast lift, breast augmentation, and breast reduction. Dr. Lenny has devoted over 20 years to breast enhancement surgeries for woman looking to improve and restore the overall appearance of their breasts. As a board certified plastic surgeon, Dr. Lenny provides custom-tailored results to both local patients in the Miami area as well as those who visit the state of the art plastic surgery center.
For a free consultation call our office at (305) 444-8585 or request an appointment.
Breast Lift surgery after weight gain and pregnancy
Over time, having babies, losing or gaining weight and even gravity from age can change the shape or size. You can now have those youthful looking breasts again with a breast lift.
Dr. Roudner in Miami can give you a breast lift that will make you look like you used to. Dr. Roudner's artistic view recreates nature's beauty through his artful hands and keen eye for detail during your breast lift. Dr. Roudner will restore your breasts to the beautiful and youthful look you once had by performing a breast lift on you.
Breast Lift specialist and Board Certified Plastic Surgeon
Dr. Roudner of Miami is board certified in his career of plastic surgery. He is also a member of the "American Society of Plastic and Reconstructive Surgery," the "American Board of Plastic Surgery," the "American Medical Association," the "American Society of Aesthetic Plastic Surgeons" and the "Greater Miami Plastic Surgery Association." Dr. Roudner has been honored numerous times by these associations for his work as a plastic surgeon.
Dr. Roudner of Miami specializes in breast augmentations; he is also an expert in breast lifts and breast reductions. He is known for his skill and expertise while performing these difficult surgeries like a breast lift.
Dr. Roudner still performs other plastic surgeries such as tummy tucks, liposculpture, Botox injections, liposuction and esthetician services. He is sought after by some of the most famous clients like fashion models, centerfolds, celebrities and public figures.
Dr. Roudner performs surgeries at Aesthetic Surgery Center of Coral Gables in Miami, Baptist Hospital and South Miami Hospital where he has attained numerous certifications. His scope of plastic surgery even involves working with several local plastic and reconstructive surgery causes.
Reasons for Breast Lift Surgery
Breast lifts are performed if you are happy with the volume, just not the shape or sagginess that can happen with age, having babies and weight loss or you notice your breasts just are not perky like they used to be. This surgery is ideal for bariatric surgery patients due to the large amount of weight loss. Dr. Roudner's expertise in these breast lift surgeries is exceptional because of his keen eye to detail when reshaping the breasts during your breast lift surgery in one of the Miami hospitals where he is a member.
In preparation for having a breast lift, you will have a consultation with Dr. Roudner where he will examine your breasts, talk to you about what you would like or even expect during your breast lift surgery. Dr. Roudner will go into detail with you about the different breast lift surgeries available in the Miami clinics, where he retains surgery privileges.
Types of Breast Lift surgeries
The Benelli breast lift works by making the skin smaller around the breast. The ideal candidate for this breast lift is women with smaller breasts.
The Lollipop breast lift works best for women with larger breasts or a moderate amount of sagging. This breast lift involves making an added flat cut in order to remove some excessive tissue. This breast lift done in Miami, FL by Dr. Roudner, lifts the nipple and reshapes your breast to give you the youthfulness you remember when you were younger.
The last breast lift is a full-pattern breast lift, which will be determined by Dr. Roudner. This is the best Miami surgery option that Dr. Roudner has for women with even larger breasts that have extreme sagging. The design of this breast lift, which Dr. Roudner will perform in his Miami practice, will include removing tissue from underneath, the sides and surrounding the nipple area.
Dr. Roudner of Miami, FL works on your breast lifts like an artist sculpting a figurine. The artistic value is a natural gift that not all doctors possess when doing breast lifts. Miami, Florida is blessed with Dr. Roudner choosing to practice his craft here.
Breast lift surgery will lift your breasts giving you a more firm and uplifted appearance.
Breast lift is different from breast augmentation is that the procedure is focused on enhancing the shape of the breasts rather than the size. Breast lift surgery can successfully raise sagging breasts, by removing excess skin and reposition the remaining tissue and nipples for a better, more firm overall appearance.  A breast lift may also reduce the size of the areola, which is the darker skin surrounding the nipple.